Betazed's Site @ SDF Public Access UNIX System

This page is under heavy construction.
About Me
I am an IT technician at America's Auction Network and a student of Computer network administration.
I'll replace this page with something much nicer but this will have to do for now.
Some nice screenshots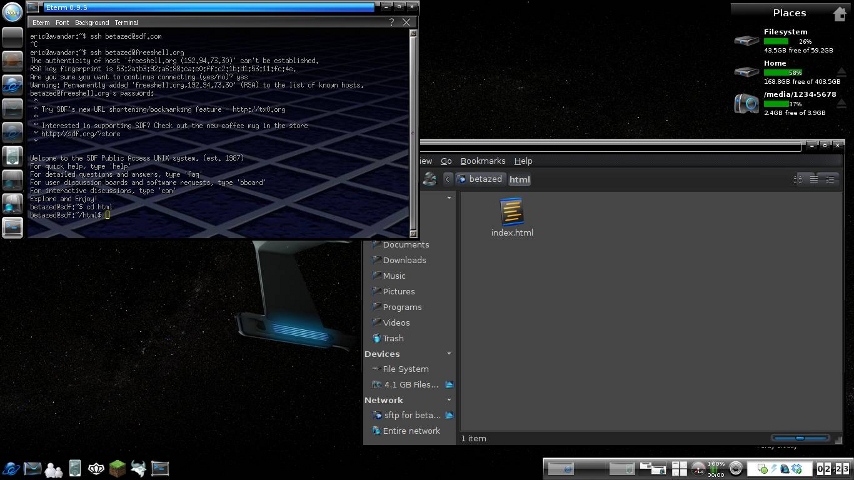 My laptop running Bodhi Linux. It shows SDF in my terminal and file manager.
Grid of my Steam Library

Hosting for this site is provided by
http://sdf.org/sdfbanner.png>

The SDF Public Access UNIX System